Hello Reader,
Last month, I was in Los Angeles and Denver exhibiting and speaking at the Travel and Adventure Shows. I had my books available for purchase, including my favorite.
It's all about Chicago history, and you might not think those would go over well in CA and CO, but I'm here to tell you: people everywhere are fascinated by this city's past.
No wonder, with characters like Jane Addams, a.k.a. the "most dangerous woman in America," according to the FBI, and Theodore Thomas, who toured the country by himself at age 15--in 1850--playing violin. He'd later found the Chicago Symphony Orchestra.
​Living Landmarks of Chicago tells all these stories and many, many more. And guess what! In minutes, you could be reading about Marshall Field literally jumping on a moving train to propose to his first wife, the bear that chased a cop up a tree, and the patrolman egged by apes.
One reviewer said Living Landmarks of Chicago "should be available in every living landmark, at every city hotel...It should be required reading for city administrators, high school history classes, and tourism bureaus. Brilliant book."
Another said "Goodrich...is first and foremost a storyteller, and her style combines a quirky sense of humor with a historian's thirst for facts. Rather than being a dull "and then, and then, and then" kind of history book, this one reads like an adventure tale. After the first few pages, you will find yourself fascinated and wanting to read more."
Ready to dive into Chicago's past?
Need ideas for things to do this weekend? Check out Gourmet Rambler's review of Chlorine Sky, "a story about love, loss, and broken promises." For more events, visit Your Chicago Guide's events calendar.
Happy weekend!
Theresa L. Goodrich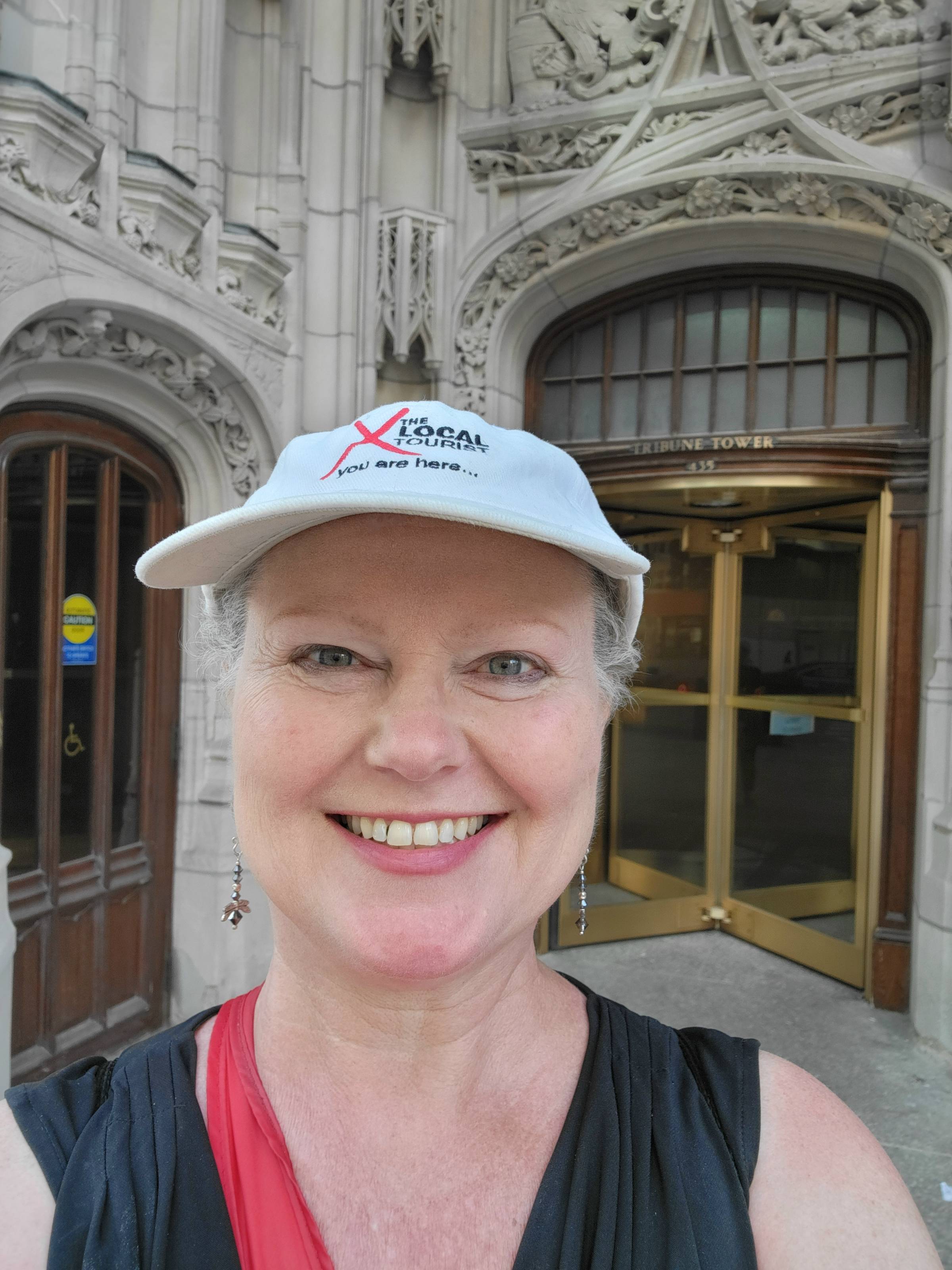 ​